Bespoke printed fabric face masks now available
Recently we were asked to produce face masks for a local school. We were delighted to be asked, and had to work out the best and most cost effective way. Sketch My Dress face masks have high quality standards and fabric specifications and were pleased to find a really great supplier.
We were able to source and order a high quality 156gsm 100% cotton fabric which we digitally printed the school crest onto, in a repeated pattern.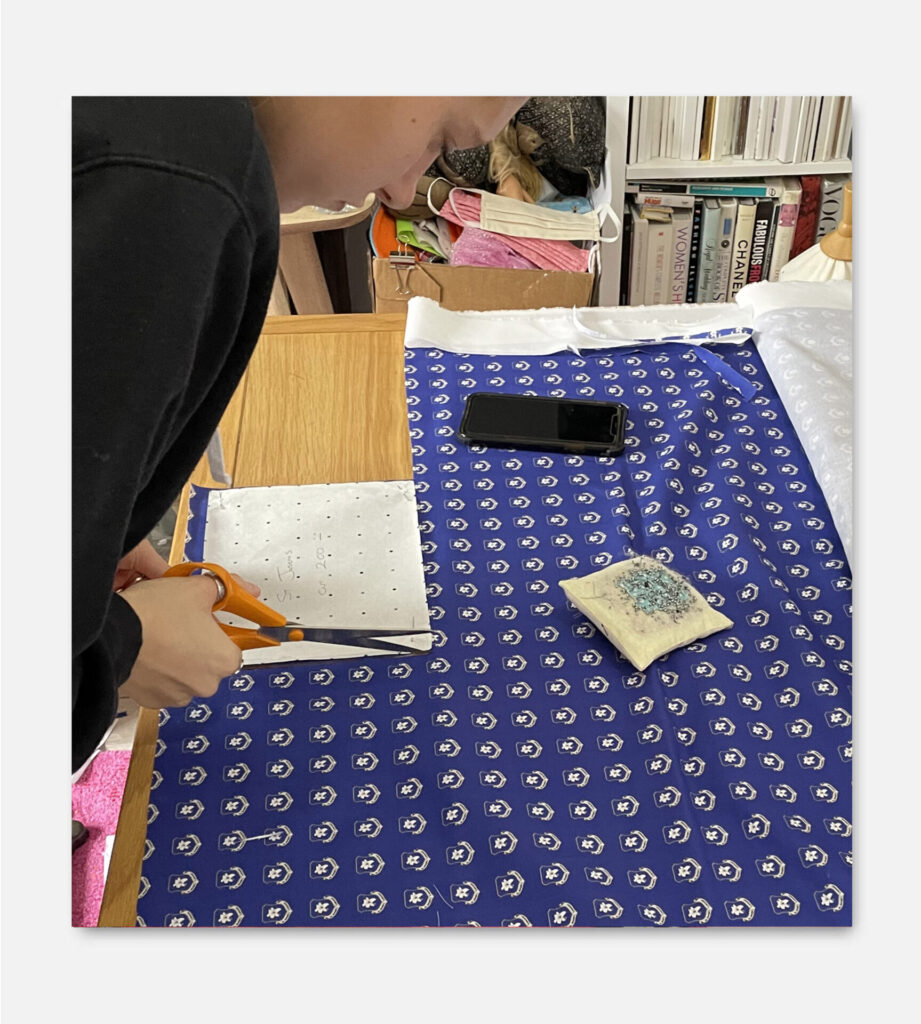 Made in a pleated style with adjustable elastic toggles in black. Designed for a wide range of ages and mix of male and female recipients, Customer feedback has shown our pleated style doesn't steam up for glasses too!
We made 100 face coverings for the school, at a smilier cost to our standard fabric ranges.
We are now pleased to offer this service to all Sketch My Dress customers. All we need is a logo or design brief and can produce any pattern requested. Whilst this was designed for a school, the custom solution is also ideal for hospitality, retail or businesses desiring a high quality, cotton and breathable face covering for their staff. To keep cost-effective, a minimum quantity of 25 would be desirable.
Please email Jennifer at info@sketchmydress.co.uk for further information.